2007 'JUMP' advanced to Off-Broadway in America.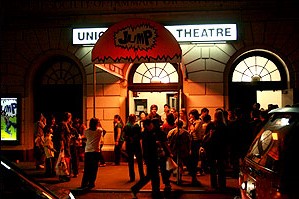 'JUMP' have been performing at UNION SQUARE Theatre.
It became the first in Korea to make license contract and do performance at off-broadway in America.
Jump was received much attention because Angelina Jolie and Brad Pitt who are world-famous actor and actress watch JUMP.