2012 Directed themed performance of theme pavilion of Expo 2012 Yeosu Korea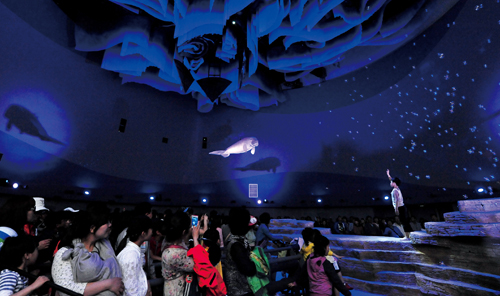 The main theme of Yeosu Expo, "The Living Ocean and Coast".
Choi Chulki expressed realistic oceans using big wall screen and 5m hemispherical type's screen.
The show was well received because Choi Chulki expressed the serious subject with humor and heart.